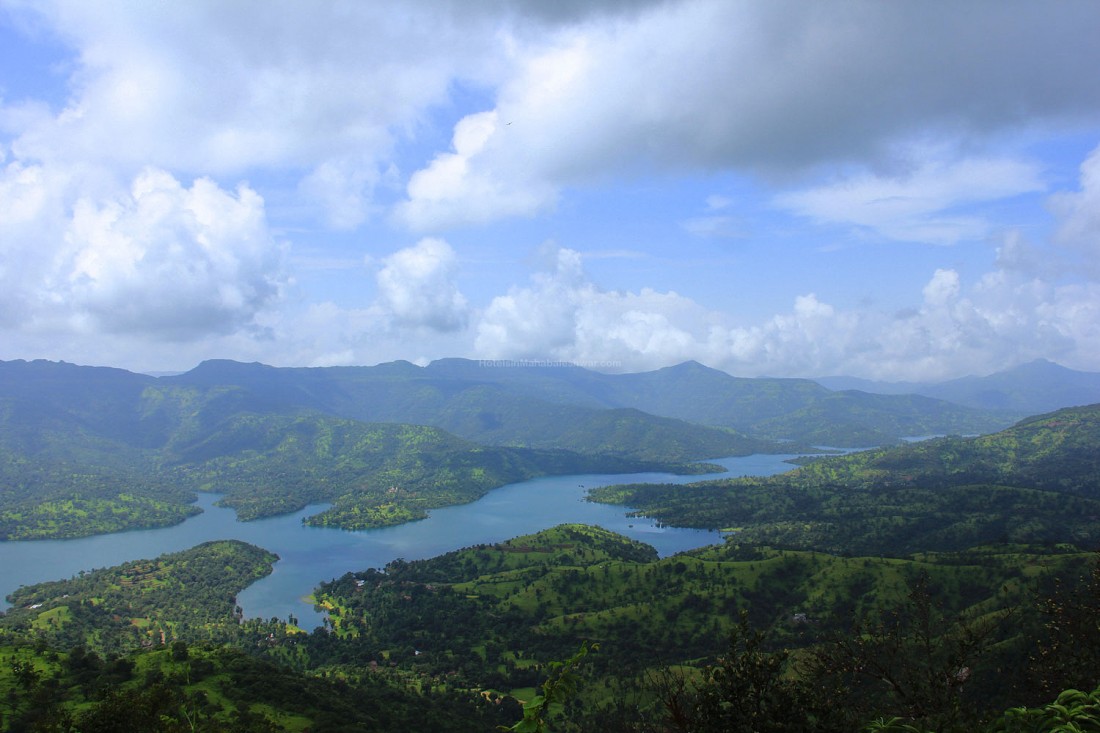 Around Mahabaleshwar
Cheers! We have reasons to extend your Holidays in Mahabaleshwar
Tapola Lake

25 kms from Mahabaleshwar
Tapola Lake – is a picturesque place 25 km from Mahabaleshwar.
The winding drive to the lake through dense forest is a treat to the eyes.
Tapola is located at the confluence of the Koyna and Solshi rivers,
and boasts of the biggest dam (Shivsagar) of Maharashtra.
Tourists flock to the famous boat club at Tapola, which is known for its boating and water sports activities.

Wai ( dakshin kashi)
Mahabaleshwar-Panchgani-Wai – 33 kms,
Mahabaleshwar-Panchgani-Wai-Asle – 42 kms,
Mahabaleshwar – Panchgani – Wai – Mandhardevi – 57kms,
Mahabaleshwar – Panchgani – wai – Dhom – 42 kms,
Mahabaleshwar – Panchgani -Wai – dhom – Balkawadi – 59 kms,
Mahabaleshwar – Panchgani – wai – lohare – 39 kms,
Mahabaleshwar – Panchgani – wai – Menavali – 36kms,
Fore told since the times of the pandavas is coined as Dakshin Kashi has a history older than 2000 years. A religious and cultural confluence a memorable with a guide. Some important places to see here are…
1] Temples such as: Siddeshwar Mandir; Bhudreshwar Mandir; Dholya Ganpati mandir, kashi vishveshwar mandir, vishnu and laxmi mandir there are almost 2 Dozen historic mandir here.
2] Bhavani mandir at asle village
3] Kalu Bai temple at Mandhardevi also a good picnic spot
4] Narsiha Mandir at Dhom, the lake and water sports on Dhom Dam
5] Balkawadi Dam on the Krishna River a good picnic spot
6] Budhhist monk caves at lohare village
7] Menavali the wadaof Nana phadnis the great scholar of the peshwai regime at menavali is an Architectural splenduor.
8] Moti Baugh
9] The trekkers paradise surounded with forts such as raireshwar, kamalgadh, kenjalgadh, pandavgadh, vairatgadh and forts of chandan wandan.
10] Organisations such as The marathi vishwakosh, bhageshwar gao shala and the sericulture center to buy real genuine silk.
Koyna wild life sanctuary now a world heritage site
( Western Ghats)
Mahabaleshwar – panchgani -wai – satara – Patan koyna nagar- 145 kms from Mahabaleshwar.
Is located eastern and western catchment of koyna dam. This dam is a major hydroelectric project center in the western Maharashtra. The sanctuary is well protected by the large extent of shivsagar reservoir and steep slopes of western ghat o both the sides found in this sanctuary are tigers, panthers, gaurs, sloth bears, sambars, barking deers, mouse deers, dholes, giant squirrels, otters, common languor's pythons and cobra, among the birds are heart spotted, rufus and brown capped woodpeckers, goshawk, long tailed nightjar and fairy bluebird.
One of the largest dam in the state built on koyna river, completed in 1963 with capacity 98.78 TMC hydroelectric project of 1920MW, 98 kms fro satara, very beautiful picnic spot, nehru garden near the dam is also good place to visit.

Raighad Fort
Mahabaleshwar – Poladpur – Mahad – Raighad Fort =95 kms
Insurmountable 2900 feet high capital of the Greatest Maratha Warrior Shivaji Maharaj who was coroneted here. Lately hooked by a cable car is the best recreation and informative trip to the old and young alike.

Mahalaxmi Temple Of Kolhapur
193 kms from Mahabaleshwar.
The Puranas, have listed 108 sites where Shakti (the goddess of power) is manifested.
Amongst these, the Karveer area (the area where the present town of Kolhapur is located), is of special significance.
This is one of the six abodes of Shakti, where one can achieve both fulfillment of desires as well as salvation from them.
It is therefore considered to be of greater significance than Uttar Kashi.
Shri Mahalakshmi is the consort of Shri Vishnu and it is said that they both reside in the Karveer area.
Satara
53 kms via Medha / 68 kms via Wai
The capital of the colonial rules still a witness to the residence of the decedents of the great Maratha warrior Chattrapati SHivaji Maharaj. Surrounded with many important places like…Shahu Shagralaya, Phutka Talao, Rajwada, Ajinkya Tara fort, Ajinkya sugar mill, Sangam mahuli confluence of venna and krishna river and Natraj mandir.
Aundh
Mahabaleshwar – panchgani – wai – satara- Rahimatpur -113 kms,
Just 30 kms from satara the capital of princely state of aundh, the yamai devi temple and the museum here are famous, the museum is having more than 8000 precious articles of the princely era in its collection.
Kanhar Dam
Mahabaleshwar – kelghar – medha – kanhar – 42 kms
Built in 1986 on venna river, 10.10 TMC Hydroelectric project of 4 mw, 8 kms from satara city on satara – medha road, one can enjoy very scenic view of this dam from yevteshwar hill.
Wind energy project chalkewadi
Mahabaleshwar-satara – thoseghar – chalkewadi – 91kms
The plateau is about 100 sq kms and average height is more than 3000 feet from sea level, is the ideal location for wind energy projects, more than 500 for generation of electricity, This is also a sight to watch and excusion alike

Kas Lake
Mahabaleshwar – satara – kas lake – 99 kms
Kas plateau is at height of above 3500 feet and built i 1844, it is 22km far from satara, ideal picnic spots.
Karad
mahabaleshwar – panchgani – wai – satara – umbraj – 121kms
Priti sangam karad city is situated on the confluence of krishna and koyna river, krihnamai temple, high minarets. The ancient Buddhist caves in the hills of aagashiva near karad.
Sajjangad
Mahabaleshwar – panchgani – wai – satara – sajjangad -85 kms
Sajjangad fort is situated just 9 kms away fro satara city where samarth "Ramdas" took samadhi, there are 750 steps to enter this fort. sajjangad is 300 feet above sea level.
Chapal
Mahabaleshwar – panchgani – wai – satara – umbraj chaphal – 115 kms
Shri Ram temple near a river near angapur built in marble is the best example of architecture.