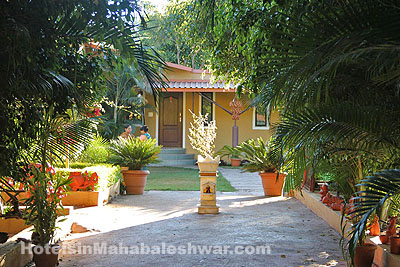 RUTU FARM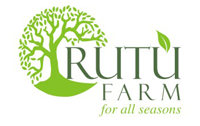 Rutu Farm Agri Tourism Holiday Homes, Off Pasarani Village,
Wai-Eksar-Dhom Dam Boat Club Road, Tal. Wai Dist. Satara. Maharashtra.
For Reservations call Mr. Nilesh S. Mahangade 9822777551 or Mrs. Manisha Y. Mahangade 9823099727

Other Contact Numbers: 9860078955 / 9823071727
Welcome !!! to Rutu Farm Agri Tourism Holiday Homes.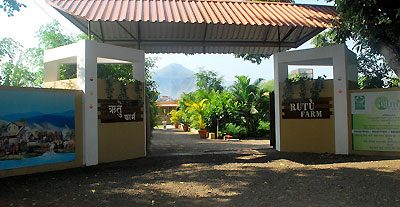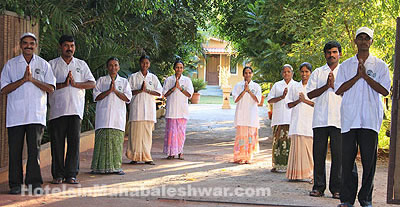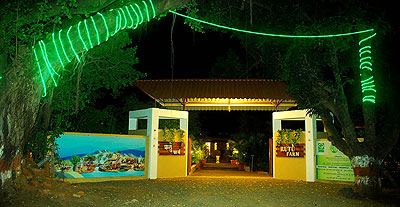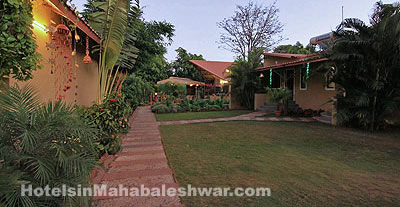 Rutu, as our name suggests, means seasons. You can enjoy each and every season at Rutu Farm.
Here nature is in its most natural state, promising both relaxation and authenticity that you can wish to seek in a genuine getaway.
Break away from the daily routine. Come down to a place where you can put up your feet and recharge.
Drive away the worries of the world. Rewind and Relax.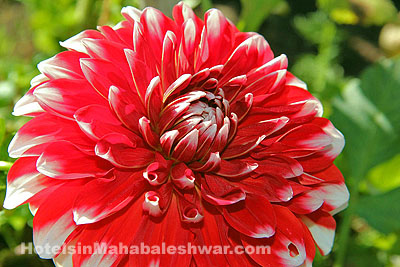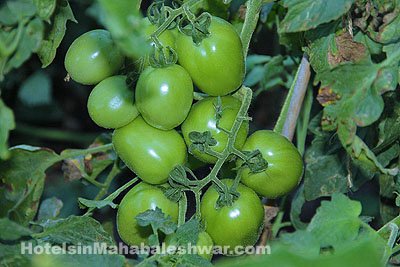 To see more flowers click here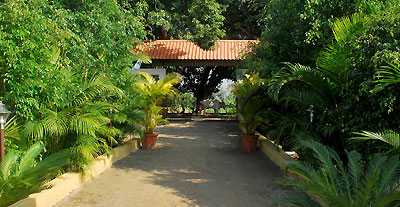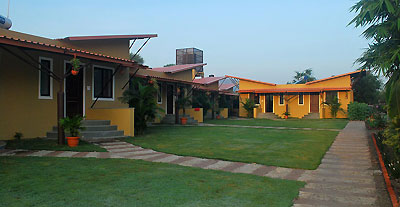 Accommodation / Facilities
•12 Private spacious A/c Rooms. Each with a private backyard, having small vegetable garden.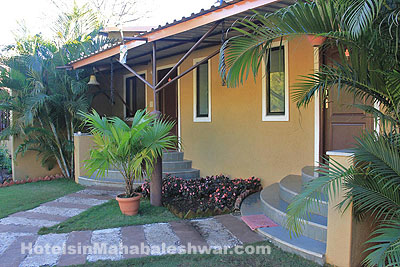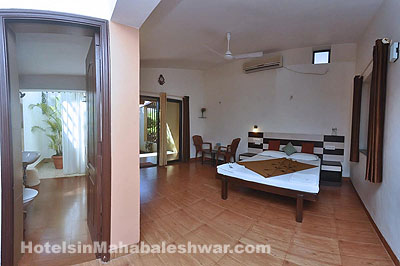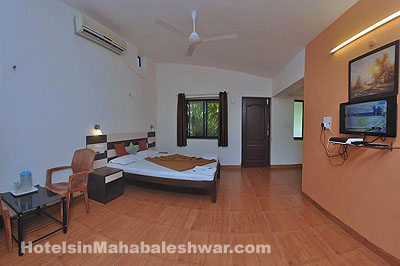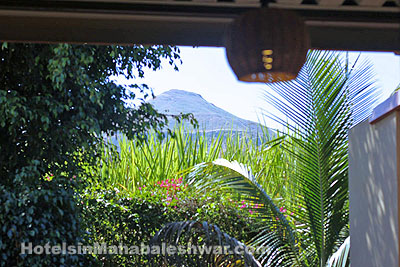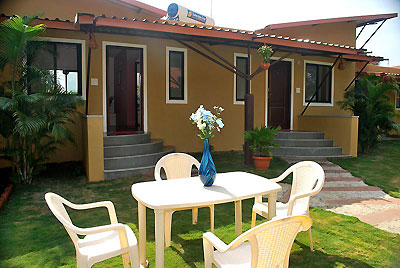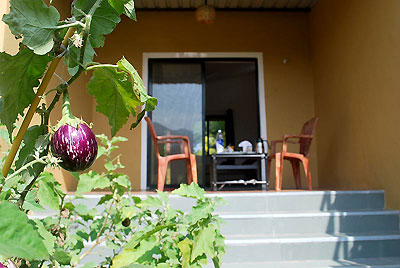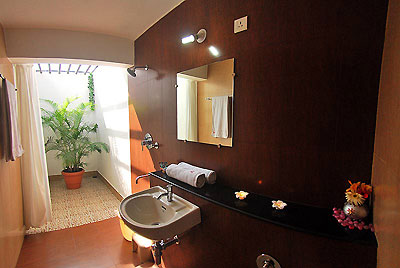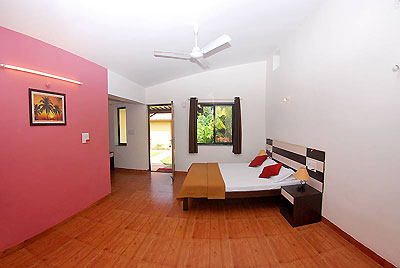 • Each room has a double bed attached toilet & bathroom with a courtyard.
• Extra beds can be made available on request.
• All the rooms are well connected to solar water heater.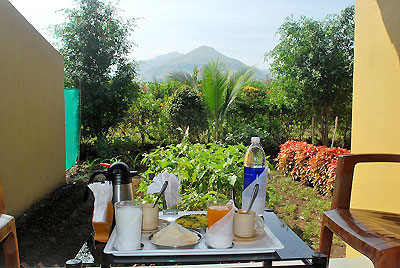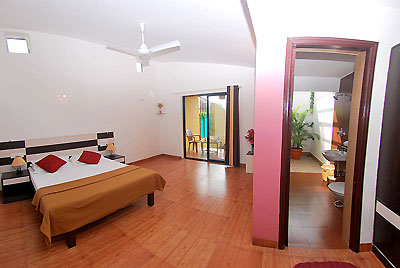 • Each room has a fan.
•All rooms have a L.C.D T.V with D2H connection .
• Generator backup is available.
• Water served is purified by Aqua Guard Water Purifier.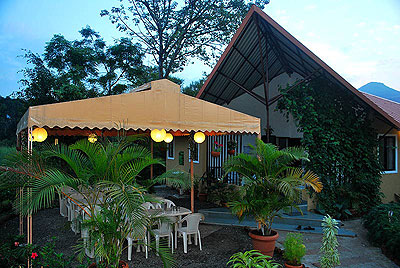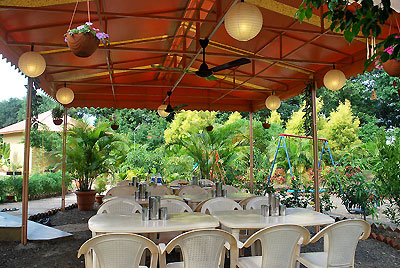 • Guests are expected to have their morning, breakfast, lunch & dinner at the dining place.
• Room service is not available.

Ambience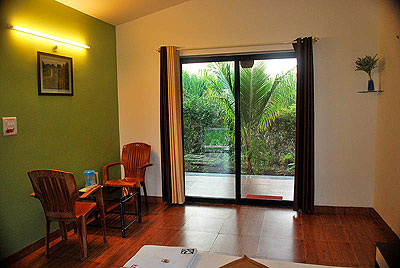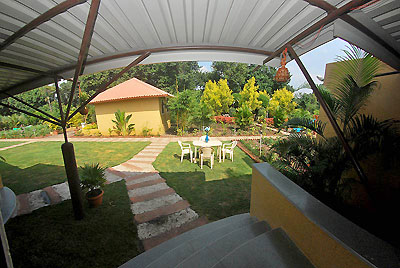 The accommodation area is surrounded by farm on all sides, with lawn.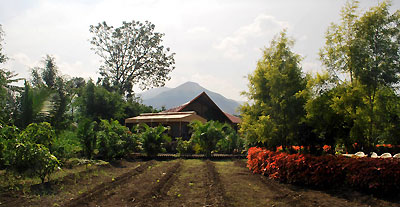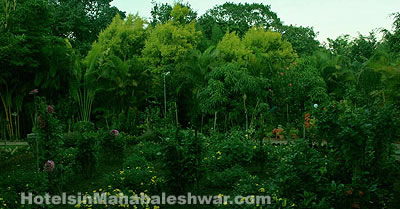 The Holiday Home is surrounded by Sahyadri range of mountains with a distant view of Panchgani.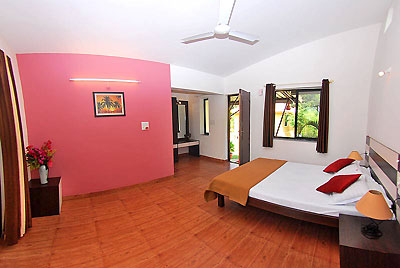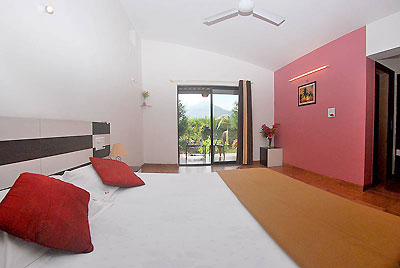 Here there are no over decorated rooms, no desire to impress, but a well designed ambience and a little touches what set our rooms apart,
combining the ethnic characteristics of a cultural environment with a high level of comfort and sophistication.

Food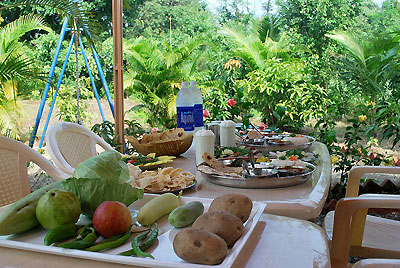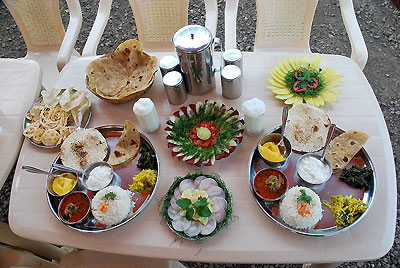 Rutu Farm offers a taste of traditional Maharashtra.
We serve best quality home made Vegetarian and Non- Vegetarian delicacies with a rural touch to it,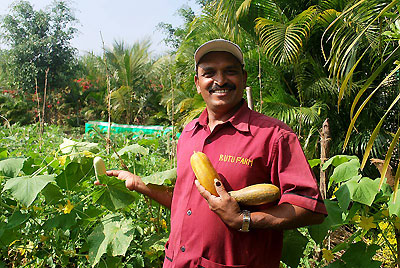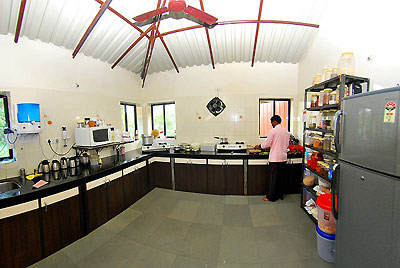 prepared in our well equipped separate kitchen for Vegetarian & Non- Vegetarian food.
Food is prepared fresh only after confirmation is obtained from the guests. We offer food prepared on Chulha.
Activities / Places of interest
On Request the following activities are available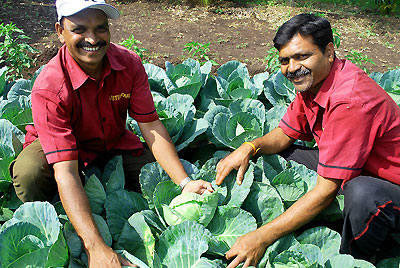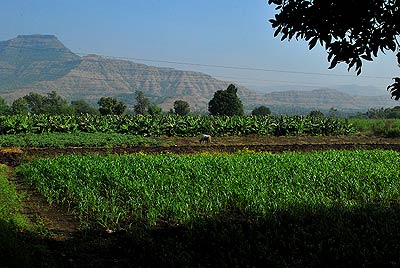 • Visit to farms / (gotha). Acquaint yourself with knowledge of different types of farming with a visit to a nearby farm.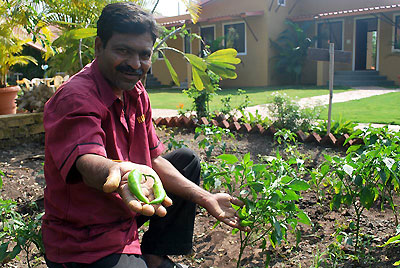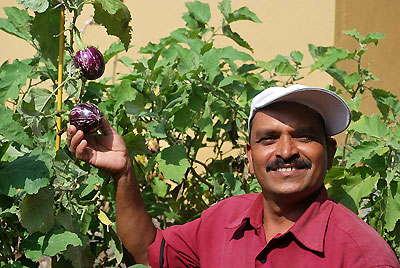 pluck some fresh fruits ,spices or vegetables from your own backyard - give it to our chef to prepare a delicious cuisine from it.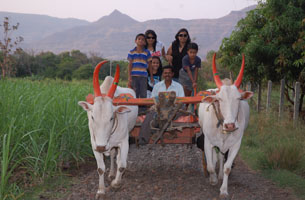 • Bullock cart and Tractor ride on demand.
• Games like carrom, playing cards, badminton, etc. available.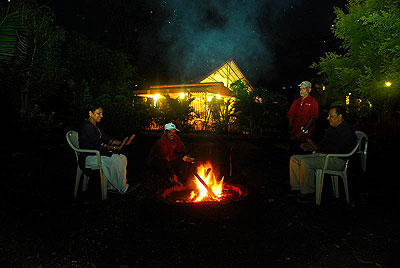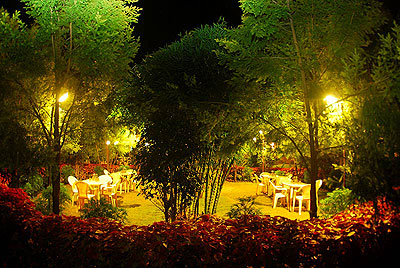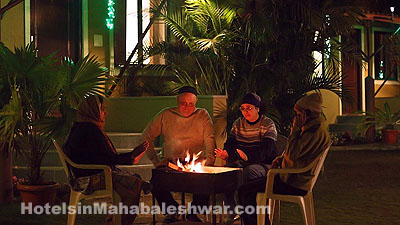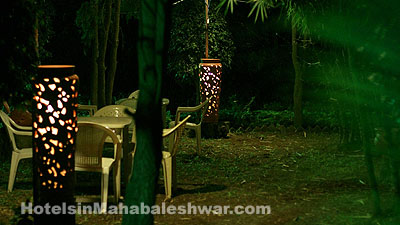 • Camp Fire in Winter
Ganesh Temple and Meditation Area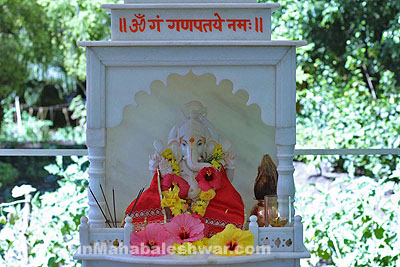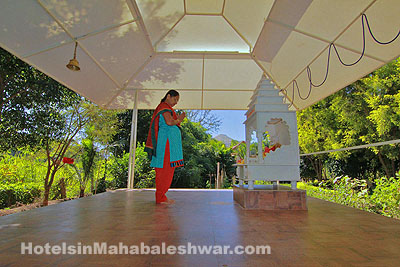 Fountain area near temple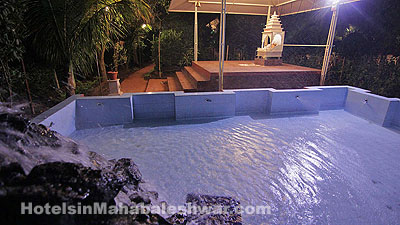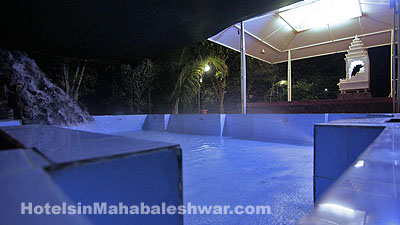 Play with our Pets or ride a bicycle in fresh air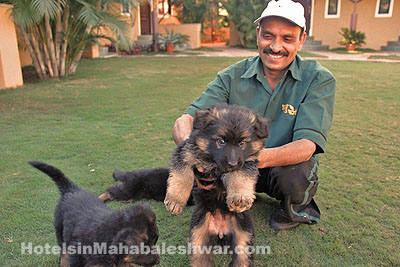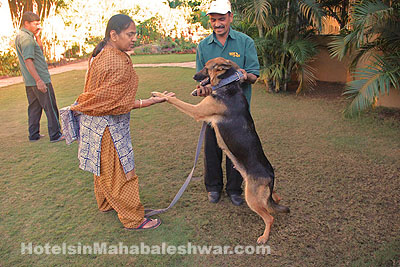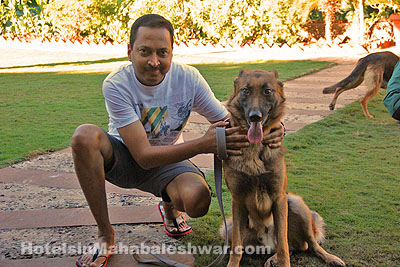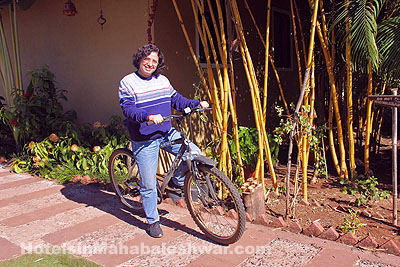 Open Spaces

• Ample area for children to play, and indulge in fun activities.
• Area for campfire during winter
• Star gazing at night.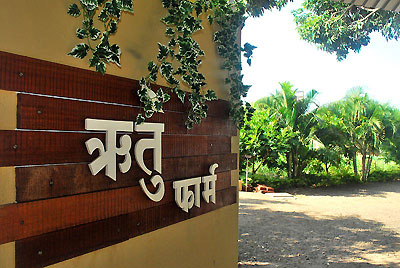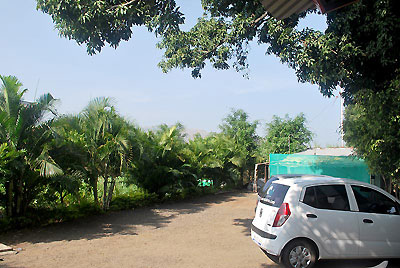 •Parking
•There is a reserved area for parking of two & four wheelers.

Safety & Security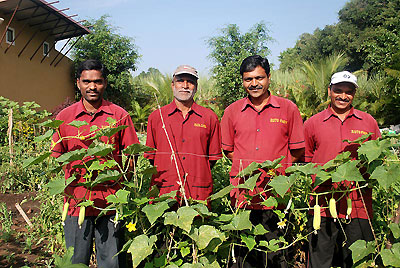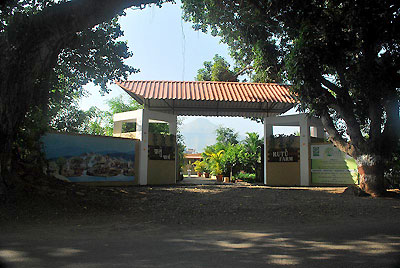 • Residential caretakers living in the farm house are available for 24 hours/ 7 days.
• Doctor available 4 km from Holiday Home on call.
Access to Roads & Transportation
• Nearest bus stop is 500 m away from the Rutu Farm.
• Mumbai Bangalore highway is 16 km. away from the Rutu Farm.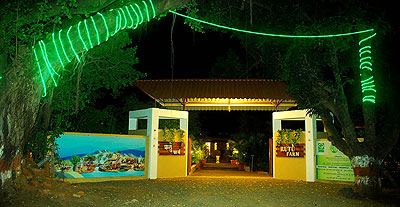 Regular Package
Check in time: 11.30 am
Check out time: 10.00 am
• Rates Inclusive of Taxes.
Children above 5 years will be charged extra.
• Package includes welcome drink,
morning tea and breakfast.
• Extra meals, cold drinks, snacks, beverages, mineral water and Non- Vegetarian food will be charged separately.
• Room service is not available.
• Transport arrangement will be at extra. Details provided at the time of booking.
• Rates are subject to change without prior notice.
Booking on phone
For any advance bookings,
100% advance payment is essential to confirm the reservation.
after confirmation you may deposit advance in our bank account in favour of
"Rutu Farm Agri Tourism Holiday Homes"
Bank of Maharashtra - Wai branch
Current a/c no. 60044907918
IFSC MAHB0000200


Date

Tariff for 1 day & 1night -
Weekdays
(Mon-Thu) Except Gov. Holidays & Connecting Holidays

Tariff for 2 days & 2 nights
Weekends
(Fri-Sat) or (Sat-Sun)
Minimum 2 days & 2 nights

Deluxe A/C Room

Deluxe A/C Room

10th April 15 to

14th June 15


3500/- per night

7000/-
for 2 nights

Rate for extra person above 5 years 600/- per night

Rate for extra person above 5 years 1200/- for 2 nights
Booking / Cancellation Policy
•All bookings will be confirmed against 100% advance payment and realization of cheques.
• No refund will be entertained after check in or on the date of the booking given any circumstances. In case of No Show, the entire amount will be charged as retention
•Any cancellation/amendment made within 7 days prior to the date of arrival, the full amount will be forfeited.
•Any cancellation/amendment made within 14 days prior to the date of arrival,
50% of the amount paid will be forfeited.
•Any cancellation/amendment made before 15 days prior to the date of arrival, 15% of the amount paid will be forfeited OR Only one postponement for the same number of rooms & days,
upto 3 months from original booking date.
In this case 10% of the amount paid will be forfeited and rest will be adjusted towards future bill at the rates prevailing at the time of new booking dates.The above terms and conditions are designed to serve you better and to avoid any discomforts on either side.

Hope you have a beautiful and relaxing stay in our cottage.
Happy Journey!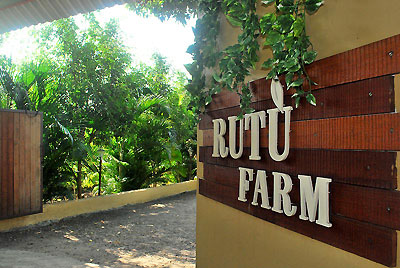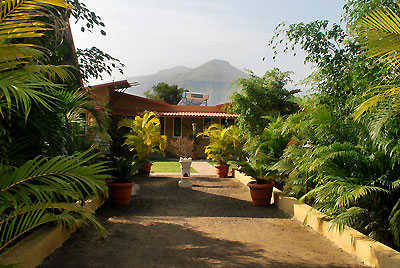 About Rutu Farm
Join us at Rutu Farm Agri Tourism Holiday Homes Pasarani, Wai and immerse yourself in nature.
The picturesque Rutu Farm Agri Tourism Holiday Homes offers a one-of-a-kind experience in an idyllic setting at the foot hills of Panchgani,
just 4 km from Wai . on Wai –Dhom Dam Boat Club road just 1.5 hrs. drive from Pune.
A farmhouse holiday home is an interesting diversion from the usual holiday resorts. Living in a farmhouse holiday home can take you back in time,
to an ancient wholesome dimension, which is lost to most people living in big cities all around the world. Confidence, truthfulness, informality:
that's the feeling ruling in a traditional farmhouse, accompanied by earthy meals and surrounded by friendly staff.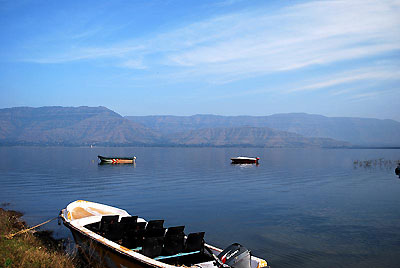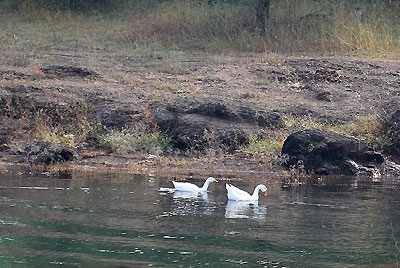 Our central location also offers you opportunities to visit many of places of scenic beauty, monuments, forts & temples such as Panchgani,
Mahabaleshwar, Dhom Dam Boat Club, Maha Ganapati Wai, just to name a few
Some More Images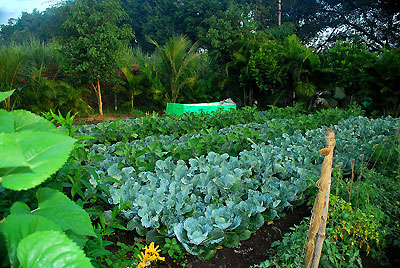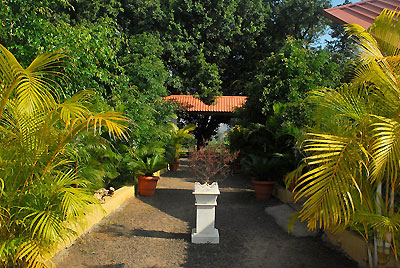 cabbage farm and tulsi to welcome guest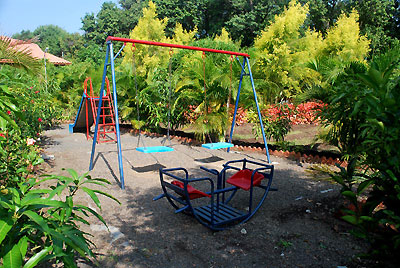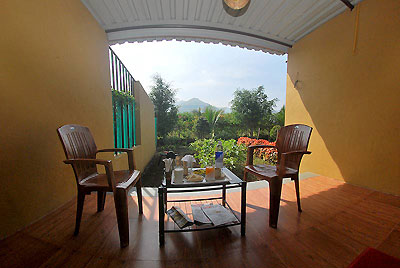 children garden and sitout on the backyard of the cottage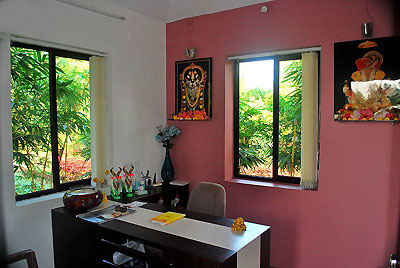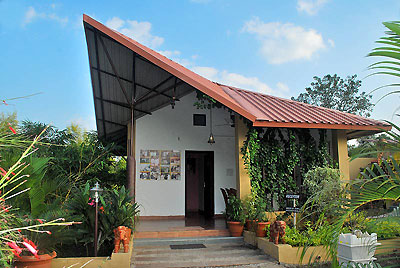 Reception and Rutu Farm office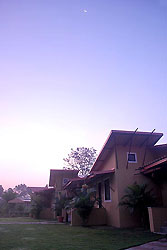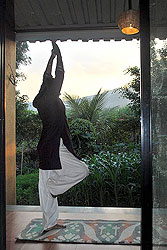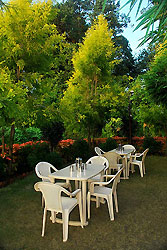 morning blue sky, yoga in backyard of your private cottage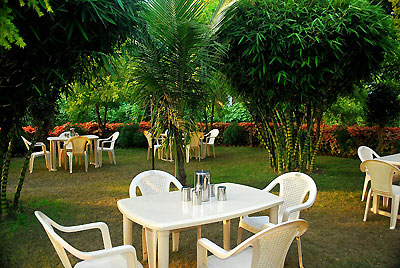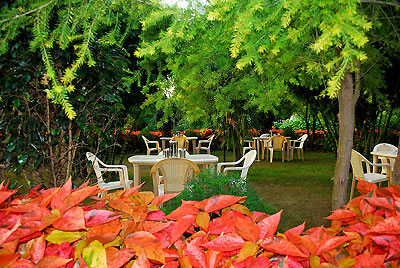 enjoy multiple shades of our green dinning area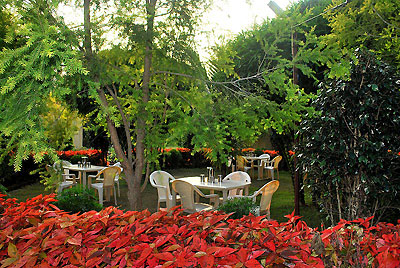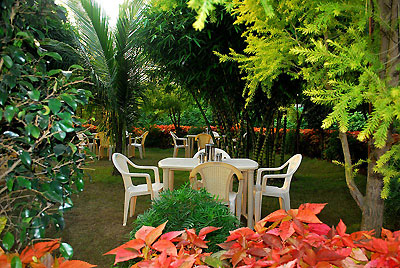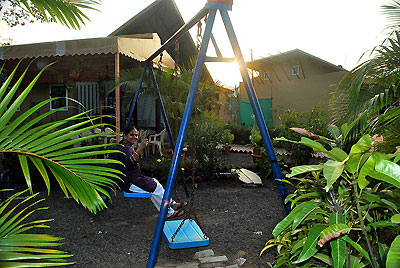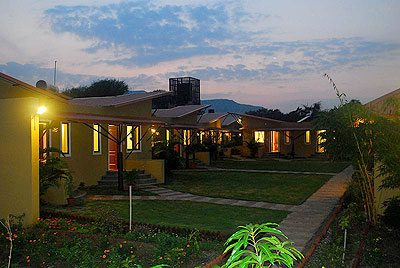 sunset hues and blues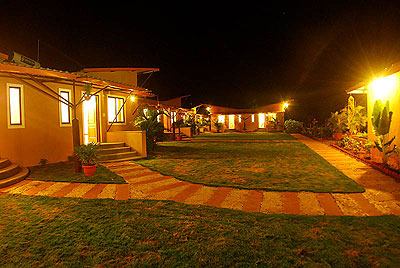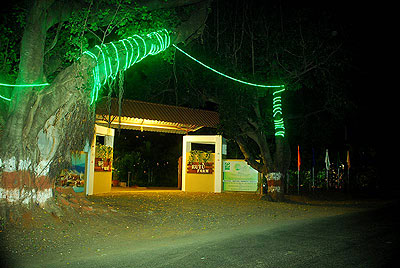 Generator backup and a well lit farmhouse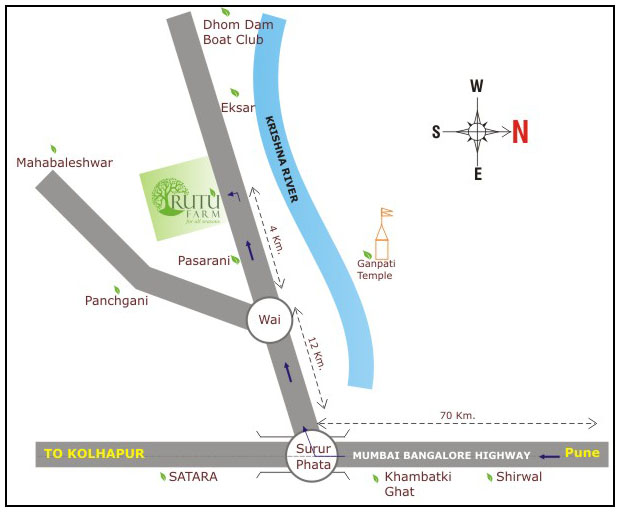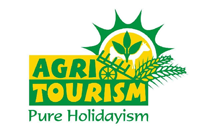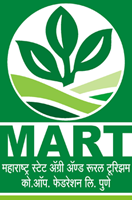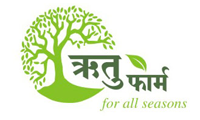 For Reservations call Mr. Nilesh S. Mahangade 9822777551 or Mrs. Manisha Y. Mahangade 9823099727

Other Contact Numbers: 9860078955 / 9823071727
Content Developed, Designed and Promoted by HotelsinMahabaleshwar.com